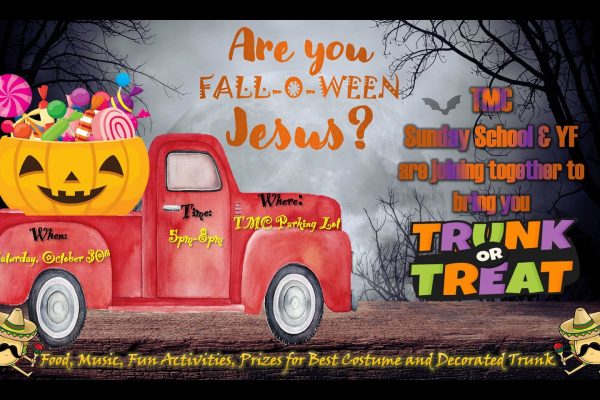 ARE YOU FALL-O-WEEN Jesus? Trinity Mar Thoma Church Sunday School and YF are teaming up to bring you "Trunk or Treat" on Saturday October 30th from 5pm-8pm at the TMC parking lot.  We welcome all Sunday school and YF families to come join us for a fun filled evening with food, activities, music, and prizes...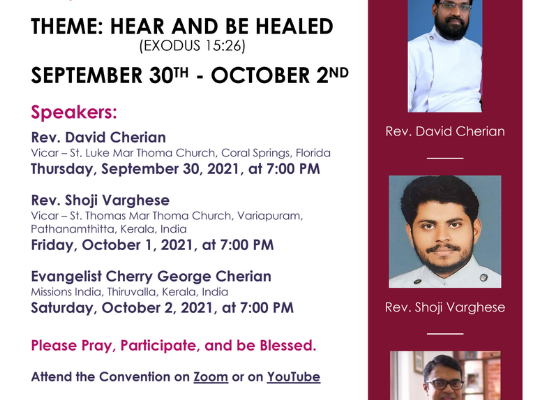 Annual Convention: Sept 30th through October 2nd THEME: HEAR AND BE HEALED (EXODUS 15:26) Speakers:Rev. David Cherian Vicar – St. Luke Mar Thoma Church, Coral Springs, Florida Thursday, September 30, 2021, at 7:00 PM Rev. Shoji Varghese Vicar – St. Thomas Mar Thoma Church, Variapuram, Pathanamthitta, Kerala, India Friday, October...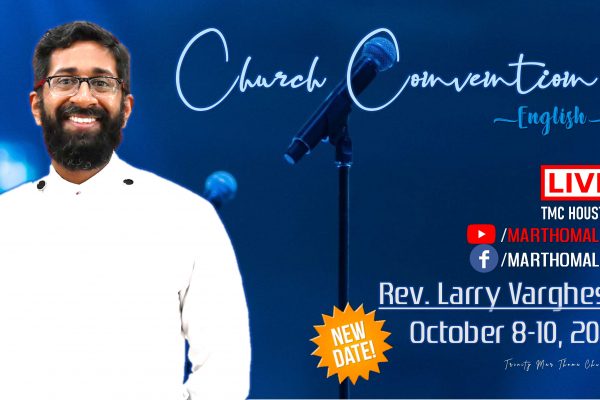 Church Convention (English) – Inviting ALL our Trinity Parish members to attend our Church convention (English) which will be held on October 8, 9 and 10. We encourage our Young Families, Sunday School students, teachers and parents to come and be part of this spiritual fellowship. Rev. Larry Varghese will...
September 20, 2021

English Divine Service | Jay Mathew | Isaiah 1:10-18 | Trinity Mar Thoma Church | September 19, 2021
No Misunderstanding

September 22, 2021

Alexa, Siri, and other voice assistants embedded in smart devices in our homes occasionally misunderstand what we're saying. A six-year-old talked to her family's new device about cookies and a dollhouse. Later her mom received an email saying that an order of seven pounds of cookies and a $170 dollhouse were on their way to […]

Anne Cetas
Truth, Lies, and Vigilantes

September 21, 2021

During the 2018 baseball season, a Chicago Cubs coach wanted to give a baseball to a young boy sitting by the dugout. But when the coach tossed the ball toward him, a man scooped it up instead. Video of the event went viral. News outlets and social media skewered this "brute" of a man. Except, […]

Winn Collier