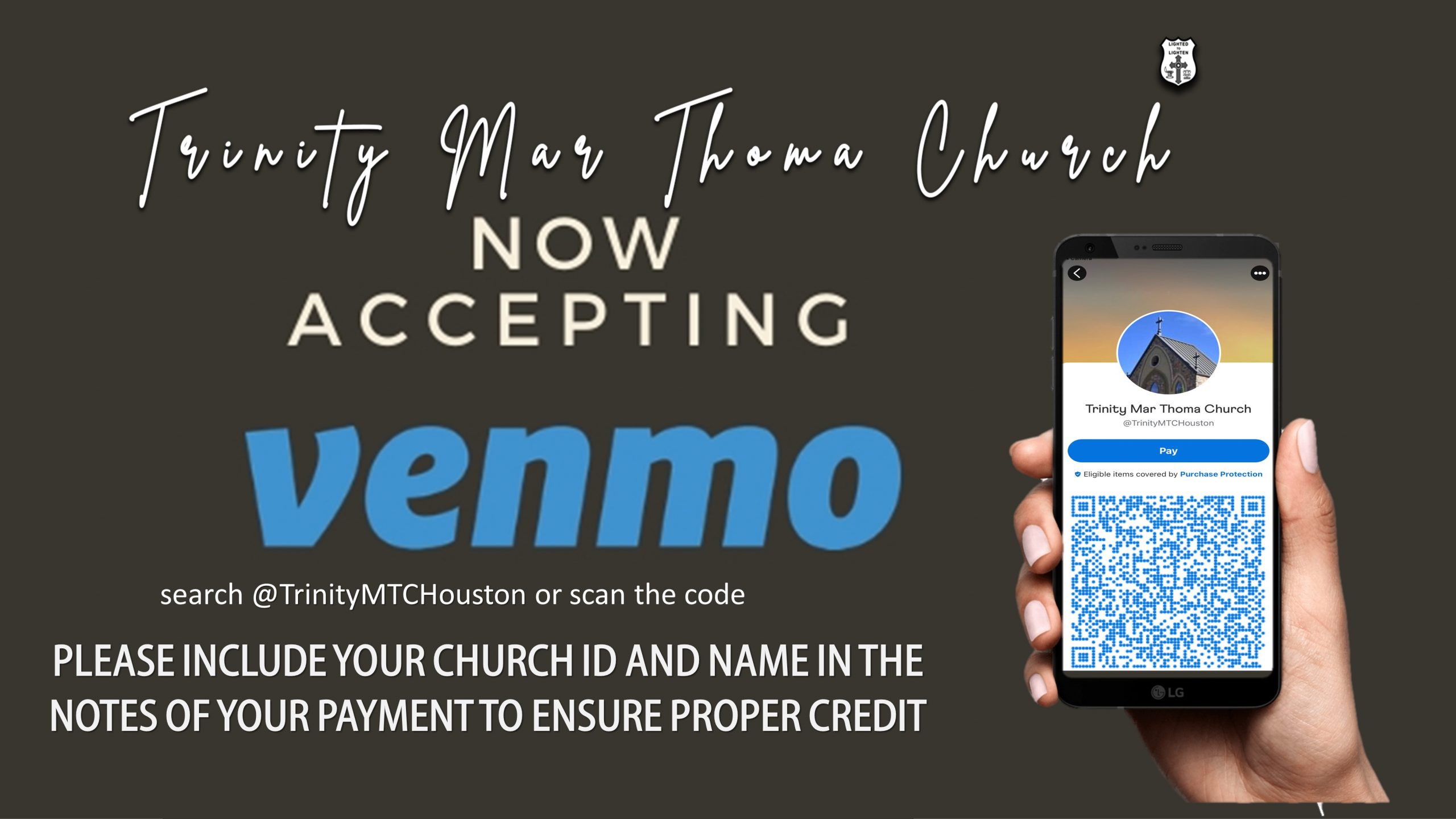 Dear All, 

Due to the changes in their Policy, we had to shift to Venmo business account. Kindly search for TrinityMTCHouston on venmo and select business to make payments to the church. If not, you may use this link, while using mobile (https://venmo.com/code?user_id=3435948553536863282&created=1643598063.75671&printed=1) to reach the payment page on Venmo. Please note that church will have to pay a 2% service charge for all the transactions via venmo. If you want to avoid service charges, you may send your contributions as check.
How can I pay Trinity MTC business profile?
Paying a business profile is as easy as paying your friends on Venmo. There are just a few important things to keep in mind to make sure your payment is sent to the right place:
Search for the business profile using the name "TrinityMTCHouston"used to locate or pay  Trinity MTC business on Venmo.
After initiating a search, you'll see "TrinityMTCHouston".
You can tap on the "@TrinityMTCHouston" tab from the results page to view additional information/Pay.
We also have shared QR code in our website (https://trinitymtc.org/donate), you can alternatively tap "Scan" at the bottom of your screen to scan the QR code. This code will take you right to the business profile so you can pay TrinityMTCHouston directly.
If you experience any issues when trying to pay a business on Venmo, we recommend first reaching out to the accountant@trinitymtc.org. If the issue persists, contact  Venmo) they can take a closer look.
Venmo: TrinityMTCHouston
With Prayers
Rev. Roshen V Mathews