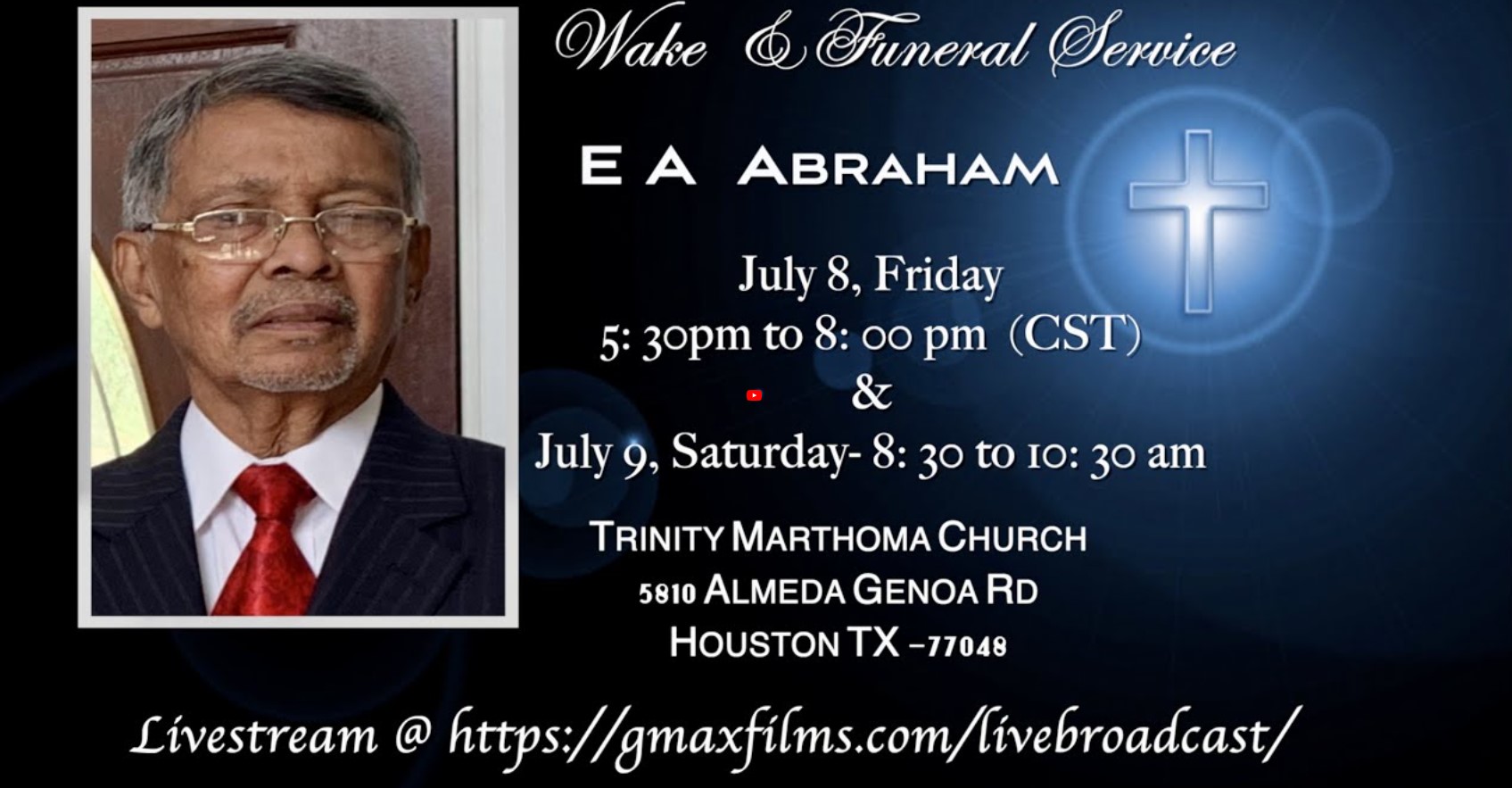 Dear all,
Wake ,viewing and funeral service of E.A.Abraham Uncle is as follows.
Wake/Viewing Service
5:30 pm-8:00 pm at Trinity Mar Thoma Church,Houston,5810,Almeda Genoa Road,Houston,TX 77048
8:00 pm -8:30 pm- First Service at trinity MTC
Funeral Service
8:30 am -9:00 am-Family viewing
9:00 am -9:30 am-Public viewing at Trinity MTC,Houston
9:30 am -10:30 am-Second part of the Service
The Burial will be held in Austin TX
Please keep the family members in our prayers and also pray for all the funeral arrangements.
Sam Achen & Roshen Achen.
LIVE:
YouTube LIve
—
Rev. Sam K. Easow
Vicar
Trinity Mar Thoma Church, Houston
832.898.8699


Dear Trinity Family..


With profound sorrow & a saddened heart, let me inform you that our parish member Mr. E.A. Abraham , ID 232, of Alief – Sugarland Prayer Group, received the heavenly call today morning. He is basically from Eramalladil House, Niranam, Kerala. Funeral details will be updated later.
On behalf of the Trinity family , We extend our heartfelt condolences to the bereaved family.
Kindly uphold Grace Aunty & family in our prayers.
With Prayers

Sam Achen & Roshen Achen