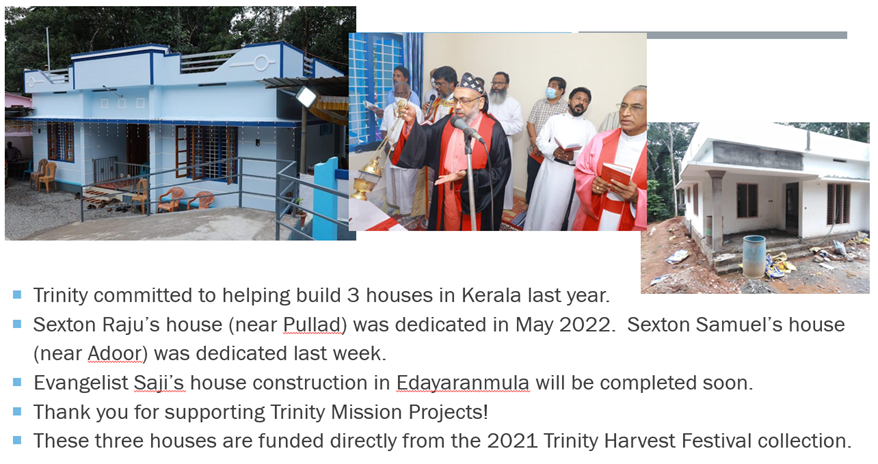 Trinity committed to helping build 3 houses in Kerala last year.
Sexton Raju's house (near Pullad) was dedicated in May 2022. Sexton Samuel's house
(near Adoor) was dedicated last week.
Evangelist Saji's house construction in Edayaranmula will be completed soon.
Thank you for supporting Trinity Mission Projects!
These three houses are funded directly from the 2021 Trinity Harvest Festival collection.