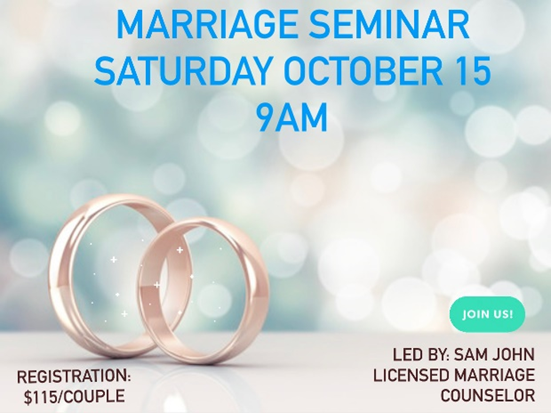 Young Family Fellowship
YFF is hosting a Marriage Seminar on Saturday October 15th from 8:30am to 5pm at Trinity Mar Thoma Church.  The seminar will be led by Licensed Marriage Counselor, Sam John.

Registration is $115 per couple.   Space is limited to the first 20 couples.  Please register by October 2nd.  Registration link will be sent out via church announcements and YFF GroupMe.