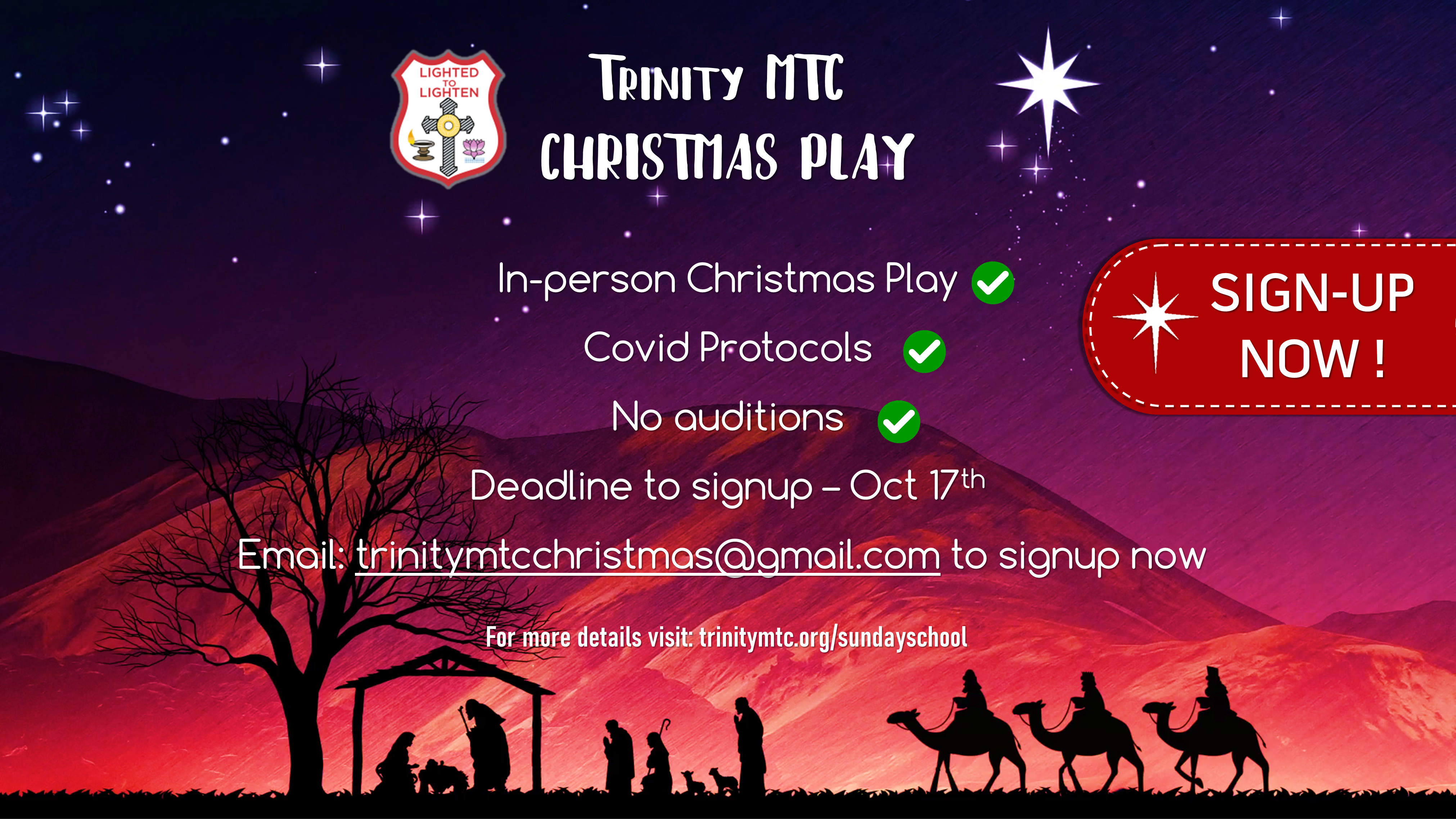 Registration for TMC Christmas Play is closed! – SS Leadership Team
Hello Trinity Family!It is that time of year again – CHRISTMAS PLAY time!!!  We are so excited to be able to celebrate Christmas IN PERSON with our annual Christmas play on Christmas Eve (12/24).
Please know that we will be implementing STRICT safety protocols throughout the practice season and on the day of the performance.  This includes mandatory mask wearing and social distancing. We also will be performing in family & friend "bubbles" which means that the songs and scenes will be performed with people you are comfortable sharing the stage with and not as a large ensemble.
In order to do this, we need you to let us know that you want to participate in the Christmas play AND the people you are comfortable performing with.DO NOT DELAY in responding back to trinitymtcchristmas@gmail.com.
Auditions are NOT required but you must SIGN UP so that we can plan for safety.  Sign-ups will be between NOW and Sunday, October 17. Email trinitymtcchristmas@gmail.com with the following information: Participant Name, Parent Name, Email Address and Phone Number, Preference of family & friends to share the stage with.
Practices will be on either Friday, Saturday, or Sunday.  Please make it a point to attend. Join in the GREAT celebration of our Savior!!
Sincerely,
John Varghese (Anil) &
Sunday School Leadership Team