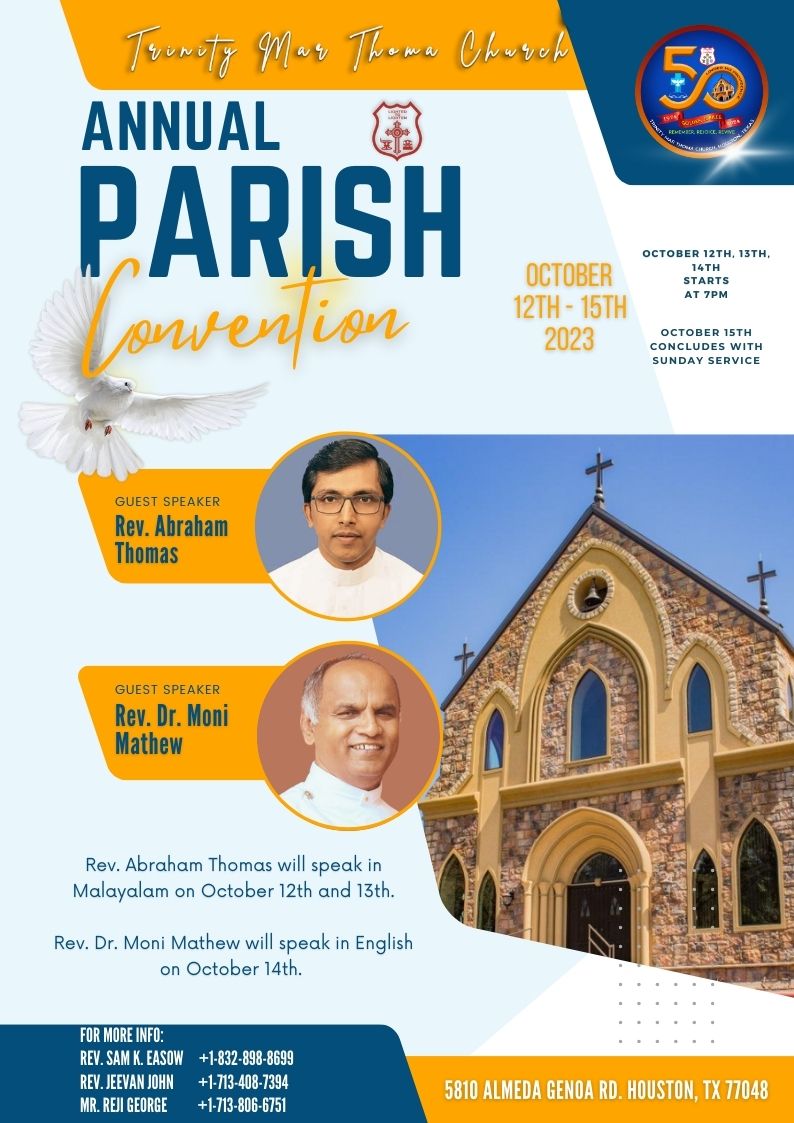 The Parish Annual Convention taking place from October 12th to 15th. It concludes with a Sunday service on October 15th. The activities for the convention begin at 7pm on October 12th, 13th, and 14th.
The guest speakers are Rev. Abraham Thomas and Rev. Dr. Moni Mathew.
Rev. Abraham Thomas will be speaking in Malayalam on October 12th and 13th.
Rev. Dr. Moni Mathew will be delivering his speech in English on October 14th.
For further information, you can contact Rev. Sam K. Easow at +1-832-898-8699 or Rev. Jeevan John at +1-713-408-7394.
The convention will be held at 5810 Almeda Genoa Rd., Houston, TX 77048.