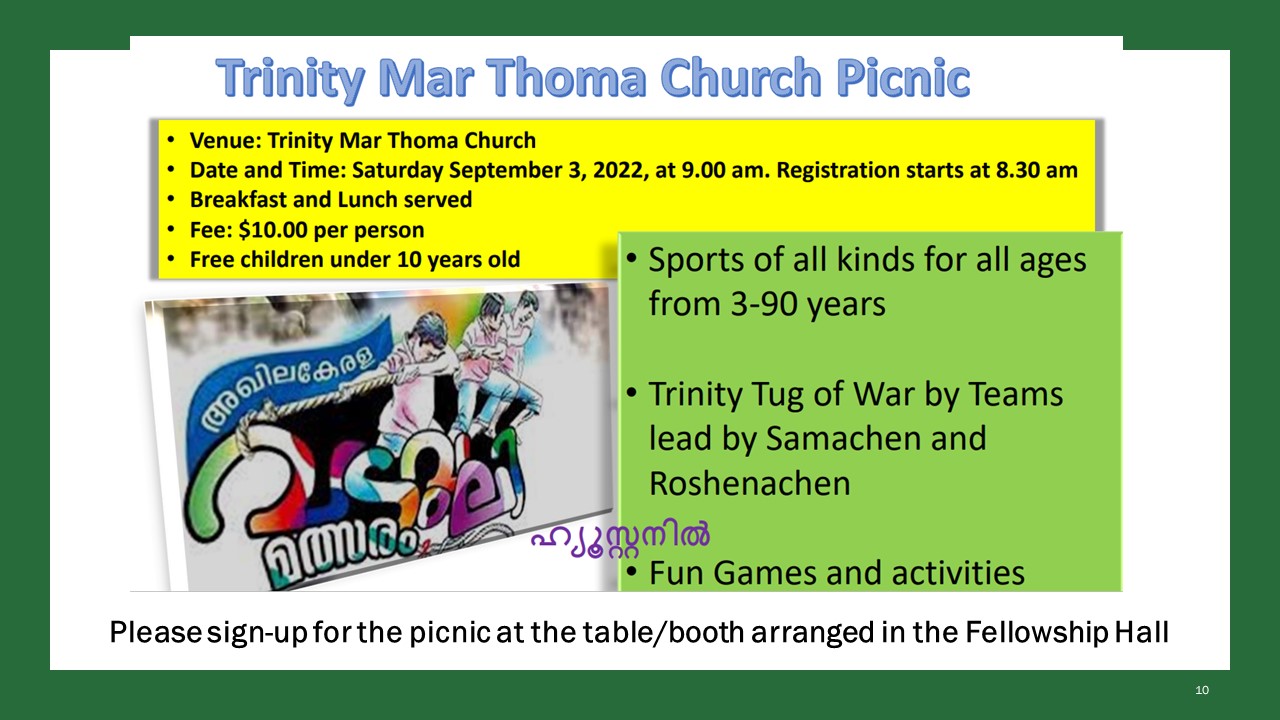 Please join the Annual Picnic of our Church for a fun and activity filled day:
On Saturday September 3rd at 9.00 am
At Church facilities (Trinity Center, Sunday School Hall)
With lots of Sports for all ages, games and activities
Register at the booth upon arrival in the fellowship hall; $10.00 per person, kids under 10 free
We need everyone to come, participate in games or activities planned for all.
Mega Vadam Vali by all
Breakfast served at 9 am and lunch at 1.00 pm
Followed by family/individual entertainment programmes and mega exercise dance by all
Please do not skip this unique fun day, rain or shine.
For more details please contact;
Mr.Jojy Jacob (Conveneor) 713-894-7542
Mr.Viju Varghese (Sports) 832-785-5442
Thank you.
--
Rev. Sam K. Easow
Vicar
Trinity Mar Thoma Church, Houston
832.898.8699